Orthopedic Associates is committed to providing the latest and most advanced treatments available. Board-certified family nurse practitioner Katie E. House, F.N.P.-C., and board-certified, fellowship-trained orthopedic sports medicine expert Ryan T. Pitts, M.D., work together to care for injured athletes of all ages. They are pleased to provide the BEAR procedure, or Bridge Enhanced ACL Restoration, as a treatment option for patients suffering an ACL injury.
The BEAR procedure is a new, evidence-based, minimally invasive surgical option that allows your ACL to heal itself. This cutting-edge technique works with your own body to heal the torn ends of your ACL back together. Before the BEAR Implant, traditional ACL reconstruction involved replacing your ACL with another tendon from your own body or a cadaver donor. While very successful, these techniques have some drawbacks.
HOW DOES IT WORK?
A thick liquid called synovial fluid is responsible for reducing friction between the bones in your knee. As important as this fluid is, it has previously prevented ACL repair from being an option, as the fluid blocked the body's healing response. The BEAR Implant acts as a bridge to the torn ends of your ACL and holds them in place, protected from the fluid, allowing the ACL to heal.
As opposed to traditional ACL reconstruction, the BEAR procedure preserves your other knee, as there is no need for a graft. The preservation of your own ACL tissue is another benefit, and both these factors may allow a more normal-feeling knee after return to sport.
BENEFITS OF THE BEAR IMPLANT
For patients with a torn ACL, the BEAR Implant procedure offers the following benefits:
Helps your own ACL heal
Restores the torn ACL quality and size similar to the non-injured ACL
Single surgical site
No worry about cadaver donor graft quality
Potential for less postoperative pain
WHO IS THE BEAR IMPLANT FOR?
This procedure is ideal for patients who meet the following criteria:
At least 14 years old
Skeletally mature (closed growth plates)
Complete rupture of ACL confirmed by MRI
Majority of the ACL is still attached to the tibia
To learn more about the BEAR Implant so you can return to your activities, please call (314) 569-0616 or request an appointment online.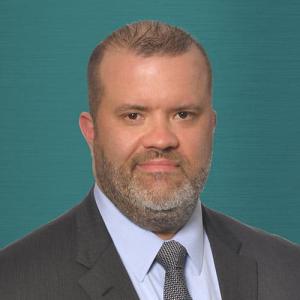 Leaders in ACL Injury Treatment
As a leading orthopedic expert, Dr. Ryan Pitts takes pride in being the first orthopedic surgeon in the region to perform the advanced BEAR procedure in July 2022. He and his team can help guide you through your ACL injury and select the treatment option that is best for you.