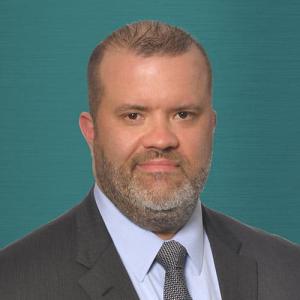 Additional Patient Reviews
To view more patient reviews and ratings for Dr. Pitts, please click below.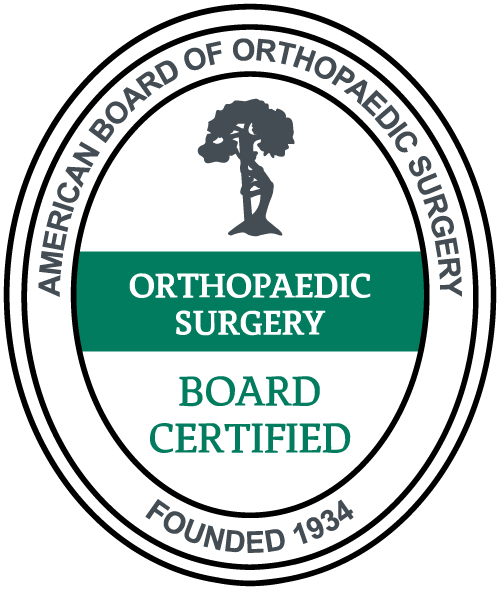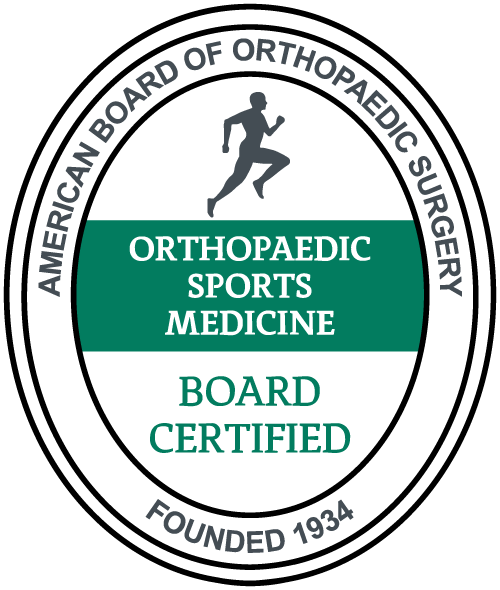 DR. PITTS UNDERSTANDS THAT EACH PATIENT'S CASE IS UNIQUE AND IS DEDICATED TO PROVIDING EXPERT CARE. TO GET TO KNOW DR. PITTS MORE, WATCH HIS SHORT VIDEO HERE.
Dr. Ryan Pitts serves as the president at Orthopedic Associates. He is board-certified in orthopedic surgery and is one of the few surgeons in St. Louis subspecialty board certified in Sports Medicine through the American Board of Orthopaedic Surgeons. He is fellowship trained in Sports Medicine from the Washington University School of Medicine. Dr. Pitts specializes in Sports Medicine, arthroscopic surgery of the shoulder, knee, and hip, total joint replacements including outpatient joint replacements, and treatment of work-related injuries.
Dr. Pitts graduated from medical school at St. Louis University School of Medicine and completed his residency at the prestigious Mayo Clinic. He completed his fellowship training at Washington University School of Medicine.
Dr. Pitts specializes in these areas:
Sports Medicine
Shoulder, Hip, Knee Arthroscopy
Outpatient Joint Replacement
Work-Related Injuries
Dr. Pitts sees patients at our main Orthopedic Associates location in St. Louis and at our satellite location at the Eleven South Professional Building in Columbia, Illinois.
Proud to give back to the community, Dr. Pitts serves as a team physician for Columbia High School, the Gateway Grizzlies professional baseball team in the Frontier League, and Saint Louis Priory School.
Using the latest techniques and procedures offered in the field of orthopedics, Dr. Pitts proudly offers the BEAR® Implant for ACL restoration. This procedure allows your ACL to heal itself using advanced methods, providing you with better outcomes.
Additionally, Dr. Pitts is an experienced workers' compensation provider with specialty training in work-related conditions. He sees workers' compensation patients from both Missouri and Illinois. Dr. Pitts is also certified by the American Board of Independent Medical Examiners to provide independent medical and disability examinations. For more information about our workers' compensation services, please use the button below.
Videos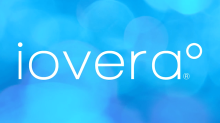 Committed to making his patients' experience as comfortable as possible, Dr. Ryan Pitts offers an alternative way to decrease your pain after knee surgery. By freezing the skin nerves that…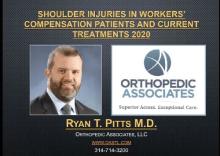 Orthopedic Surgeon Ryan T. Pitts, M.D. discusses shoulder injuries in worker's compensation patients and the current treatments available.
…

Education & Training
Undergraduate Degree in Pre-Med Biology: University of Missouri, Columbia, MO
Doctor of Medicine: Saint Louis University School of Medicine, St. Louis, MO
Orthopedic Surgery Residency: Mayo Clinic, Rochester, MN
Sports Medicine and Arthroscopy Fellowship: Washington University Physicians, St. Louis, MO
Certifications
Board Certification: American Board of Orthopaedic Surgery
Board Certified Independent Medical Examiner
Subspecialty Certificate in Orthopaedic Sports Medicine: American Board of Orthopaedic Surgery
Professional Associations
American Academy of Orthopaedic Surgeons
American Association of Hip and Knee Surgeons
American Orthopaedic Society for Sports Medicine
Arthroscopy Association of North America
Missouri State Orthopaedic Association
St. Louis Orthopaedic Society
Hospital Affiliations
Des Peres Square Surgery Center
Missouri Baptist Medical Center
SSM Health St. Clare Hospital
St. Luke's Des Peres Hospital