R Randal Aaranson, D.P.M.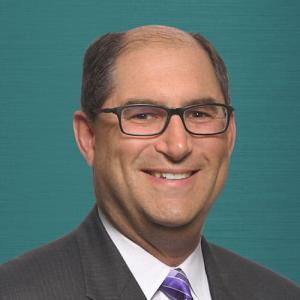 Additional Patient Reviews
To view more patient reviews and ratings for Dr. Aaranson, please click below.
Dr. R Randal Aaranson is a board-certified podiatrist/foot and ankle surgeon specializing in the comprehensive care of the foot and ankle with particular interests in diabetic foot and wound care and in pediatric foot care.
Dr. Aaranson attended medical school at the Temple College of Podiatric Medicine in Philadelphia and completed his residency at Central Medical Center in Saint Louis. He was in private practice in Saint Louis for 17 years prior to joining Orthopedic Associates in 2008.
Dr. Aaranson is on the medical staffs of Des Peres Square Surgery Center, St. Louis Surgical Center, Missouri Baptist Medical Center, SSM St. Joseph Hospital West, and Des Peres Hospital. He is also an attending physician in the Saint Louis region teaching surgical residents. Dr. Aaranson is a diplomate of the American Board of Podiatric Surgery and a fellow of the American College of Foot and Ankle Surgeons. He is involved in the community as a hockey coach and an avid hockey player. He also proudly supports the American Diabetes Association and the Men's Group Against Cancer.
Dr. Aaranson sees patients at our main Orthopedic Associates location in St. Louis.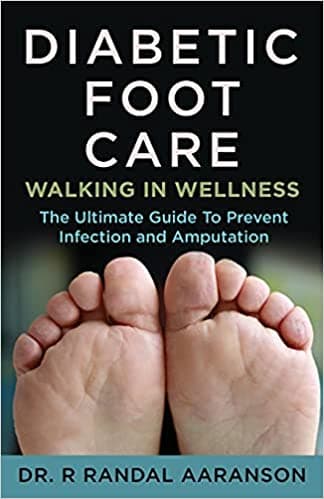 Dr. Aaranson also recently spoke on Talk of the Town about his book Diabetic Foot Care: Walking in Wellness. To listen to the podcast episode, please click here.

Education & Training
Bachelor of Science in Biology With Minor in Chemistry: Wilkes University, Wilkes-Barre, PA
Doctor of Podiatric Medicine: Temple University School of Podiatric Medicine, Philadelphia, PA
Internship: West Jersey Hospital, Camden, NJ
Internship: Graduate Hospital, Philadelphia, PA
Internship: St. Joseph's Hospital, Philadelphia, PA
Internship: Tidewater Podiatry Group, Virginia Beach, VA
Podiatric Surgical Residency: Central Medical Center, Deaconess Hospital, St. Louis, MO
Certification
Board Certification: American Board of Foot and Ankle Surgery
Professional Associations
American Board of Podiatric Surgery, Diplomate
American College of Foot and Ankle Surgeons, Fellow
St. Louis Podiatry Society
Hospital Affiliations
Des Peres Square Surgery Center
Missouri Baptist Medical Center
St. Louis Surgical Center
St. Luke's Des Peres Hospital