Katie E. House, F.N.P.-C.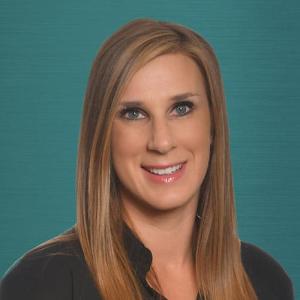 KATIE E. HOUSE, F.N.P.-C., WORKS COLLABORATIVELY WITH DR. RYAN PITTS TO PROVIDE YOU WITH SUPERIOR ACCESS TO EXCEPTIONAL CARE FOR THE SHOULDER, HIP, AND KNEE. TO GET TO KNOW KATIE MORE, WATCH THIS SHORT VIDEO HERE.
Katie House is a board-certified family nurse practitioner who works in collaborative practice with Dr. Ryan Pitts. She is dedicated to providing her patients with compassionate, exceptional orthopedic care. Her practice focuses on non-surgical treatment of shoulder, hip, and knee issues as well as neck and back pain. In addition to her extensive experience in these areas Katie works closely with Dr. Pitts to coordinate the care of their post-surgical patients.
In 2008, Katie received her diploma of nursing from Lutheran School of Nursing in St. Louis, Missouri. She attended Chamberlain University in Downers Grove, Illinois earning her Bachelor of Science degree in nursing in 2012. Katie gained valuable experience working in the ICU and then providing care to surgical patients in the surgery center setting. Katie then decided to further her education by completing the nurse practitioner program at Chamberlain University, graduating from the program in 2016.
Katie is a member of the American Association of Nurse Practitioners and the American Pain Society.
Education & Training
Diploma of Nursing: Lutheran School of Nursing, St. Louis, MO
Bachelor of Science in Nursing: Chamberlain University, Downers Grove, IL
Master of Science in Nursing, Family Nurse Practitioner: Chamberlain University, Downers Grove, IL
Certification
Board Certification: Family Nurse Practitioner
Professional Associations
American Association of Nurse Practitioners
American Pain Society