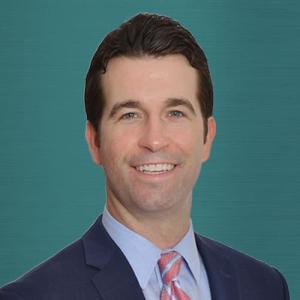 Additional Patient Reviews
To view more patient reviews and ratings for Dr. Sweeney, please click below.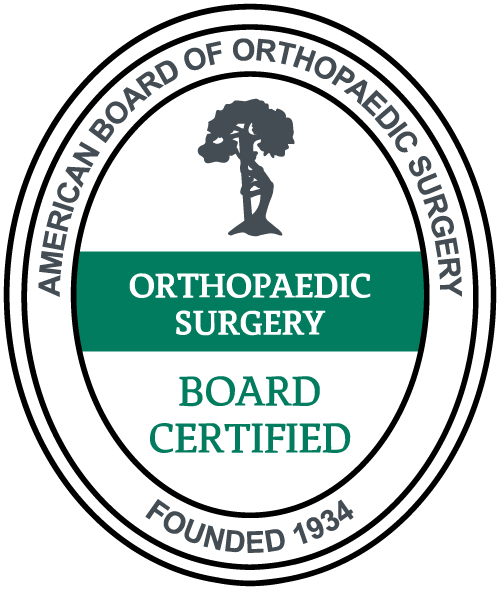 DR. SWEENEY VALUES MAKING EACH PATIENT FEEL CARED FOR AND PLACED FIRST IN THEIR CARE. TO GET TO KNOW DR. SWEENEY MORE, WATCH HIS SHORT VIDEO HERE.
Dr. Patrick Sweeney is a fellowship-trained orthopedic surgeon who specializes in providing comprehensive surgical and nonsurgical care for the shoulder and elbow. Prioritizing his patients' well-being, he is highly skilled in diagnosing and treating an array of orthopedic injuries and conditions, from shoulder instability to elbow fractures. Dr. Sweeney is committed to maximizing and exhausting nonsurgical methods to treat the shoulder and elbow before pursuing surgery. His philosophy is to always do what is best for the patient through good communication and unwavering commitment.
Dr. Sweeney earned his Bachelor of Business Administration degree in accountancy from the University of Notre Dame. He went on to complete his Doctor of Medicine degree at Northwestern University Feinberg School of Medicine in Chicago, Illinois. Remaining in Chicago, Dr. Sweeney completed his orthopedic surgery residency at Northwestern Memorial Hospital. After his residency, he pursued additional training through a shoulder and elbow surgery fellowship at Washington University/Barnes Jewish Hospital in St. Louis.
Dr. Sweeney has extensive experience in a wide variety of shoulder and elbow surgical and nonsurgical treatments. His expertise includes arthroscopic surgeries, shoulder and elbow replacements, rotator cuff surgeries, reverse shoulder replacements, complex and revision shoulder and elbow surgeries, shoulder and elbow fracture fixations, injections, and bracing.
In his free time, Dr. Sweeney enjoys spending time with his wife Marisa and his dog, Mila, and exploring St. Louis's many great neighborhoods and restaurants. He also likes to watch or play baseball, basketball, football, and golf.
Dr. Sweeney is available to see patients at our main Orthopedic Associates location in St. Louis.
Patient Education
Committed to keeping his patients involved every step of the process, Dr. Sweeney offers informative packets about some of the surgeries he performs. After selecting the button below, a new window will appear with links to the procedure packets. After choosing a procedure packet, a PDF will open in a new window for you to view the contents. Each packet includes a thorough examination of how the surgery is performed, why it is necessary, who is a candidate, and post-op care and prevention.

Education & Training
Bachelor of Business Administration in Accountancy: University of Notre Dame, Notre Dame, IN
Doctor of Medicine: Northwestern University Feinberg School of Medicine, Chicago, IL
Orthopedic Surgery Residency: Northwestern Memorial Hospital, Chicago, IL
Shoulder and Elbow Surgery Fellowship: Washington University/Barnes Jewish Hospital, St. Louis, MO
Certification
Board Certification: American Board of Orthopaedic Surgery
Professional Associations
American Academy of Orthopaedic Surgeons
American Shoulder and Elbow Surgeons
Health Volunteers Overseas
Journal of Shoulder and Elbow Surgery, Reviewer
Loyola Academy Hall of Fame
Mid-America Orthopaedic Association
Prior Team Affiliations
Chicago Blackhawks
Chicago Public Schools Football Coverage
NBA Draft Combine
Hospital Affiliations
Des Peres Square Surgery Center
Missouri Baptist Medical Center